Xiaomi Mi Power Bank Review
Wednesday, July 9th, 2014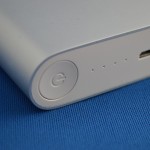 We get more and more devices with batteries. It's quite handy, it makes them portable. But these batteries run out of power after some time. And you don't have a powersockter nearby all the time. For these moments you can use a Power Bank. Panda reviewd the Xiaomi Mi Power Bank, a fearly priced power bank from the Chinese manufacturer Xiaomi.
What's in the package?
Powerbank
Short USB to Micro-USB cable
Manual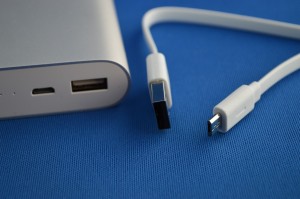 The Xiapmi Mi Power Bank comes in a clear hard case and was properly packed in bubble wrap by Chinabuye.
Unboxing video
Fake Xiaomi Mi Power Banks
Beware when buying a Xiaomi Mi Power Bank! There are multiple fake ones around in the different shops. These fakes don't have the same functionality and are even dangerous! On the internet there are pictures of people's fake power banks exploding and causing little fires. This one was bought at Chinabuye and is checked for not being a fake.
You can check if your Xiaomi Mi Power Bank is a fake by user the passthrough-functionality. A genuine Xiaomi Mi Power Bank can charge itself and a device at the same time. The fake ones can't.
Impression
The Xiaomi Mi Power Bank has a high capacity of 10400mAh. This is enough to charge a iPhone 5s 4.5 times. And a iPad Mini 1.5 times! The design of the power bank is very nice, almost Apple like. So it fits nicely next to your other i-devices. If you don't like the color or the bare metal casing you can buy a rubber casing for the power bank. This functions also as a protector.
Pro's
Very high capacity
Nice design
Passthrough functionality
Free cable
Con's
Quite heavy
A lot of fakes, beware!
Conclusion
One of the best power banks around for this price. You can't get any better for you 20 dollar. And a power bank is definitely a very handy device to keep near you during a vacation trip.
Summary
Reviewer
Review Date
Reviewed Item
Author Rating