Awei T10vi review
Monday, May 19th, 2014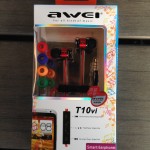 Earplugs, what should we do without them? We use them anywhere, in public transport, at work, in the car or anywhere else. Therefore, Panda has made a Awei T10vi review for you, because everyone wants good quality and low priced earplugs.
What's in the package?
Earphones
8 x earbuds (3 sizes)
Carrying pouch
Clip
All parts are packaged well, so the risk of damage during transport is minimal.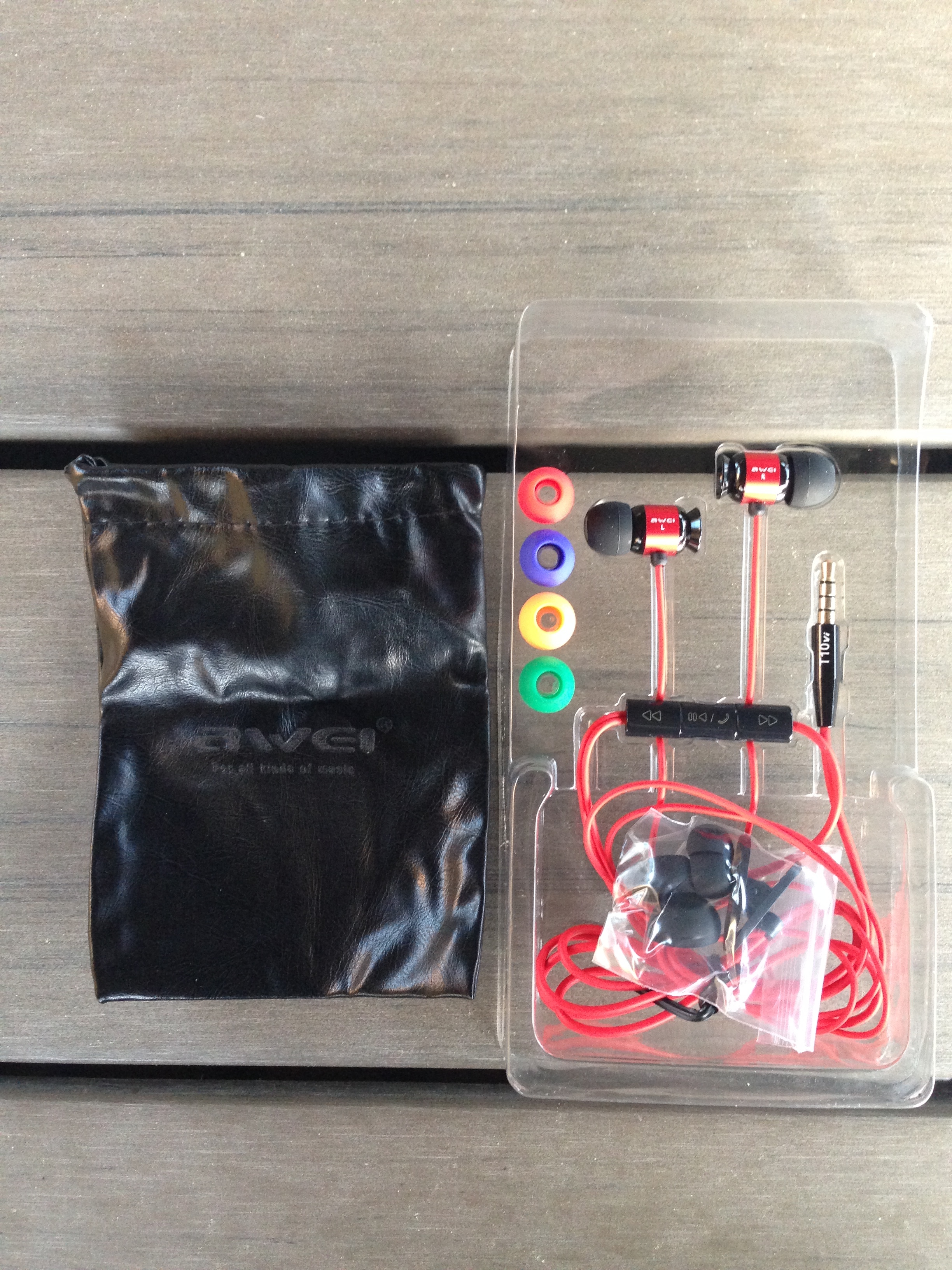 First impressions and build quality
The Awei T10vi comes in a retail box, see picture below for more details. The red color looks very nice on these earplugs and if you combine that with the retail box and free shipping, $9 is a very good price for these earplugs. But ofcourse the sound quality is the most important for the Awei T10vi earplugs.  The build quality is pretty good, they are also very light and the cord is very smooth. In the box you find three different sizes of (black) buds: small, medium and large. The medium sized buds come also in the colors red, blue, yellow and green. Why? Panda has no idea.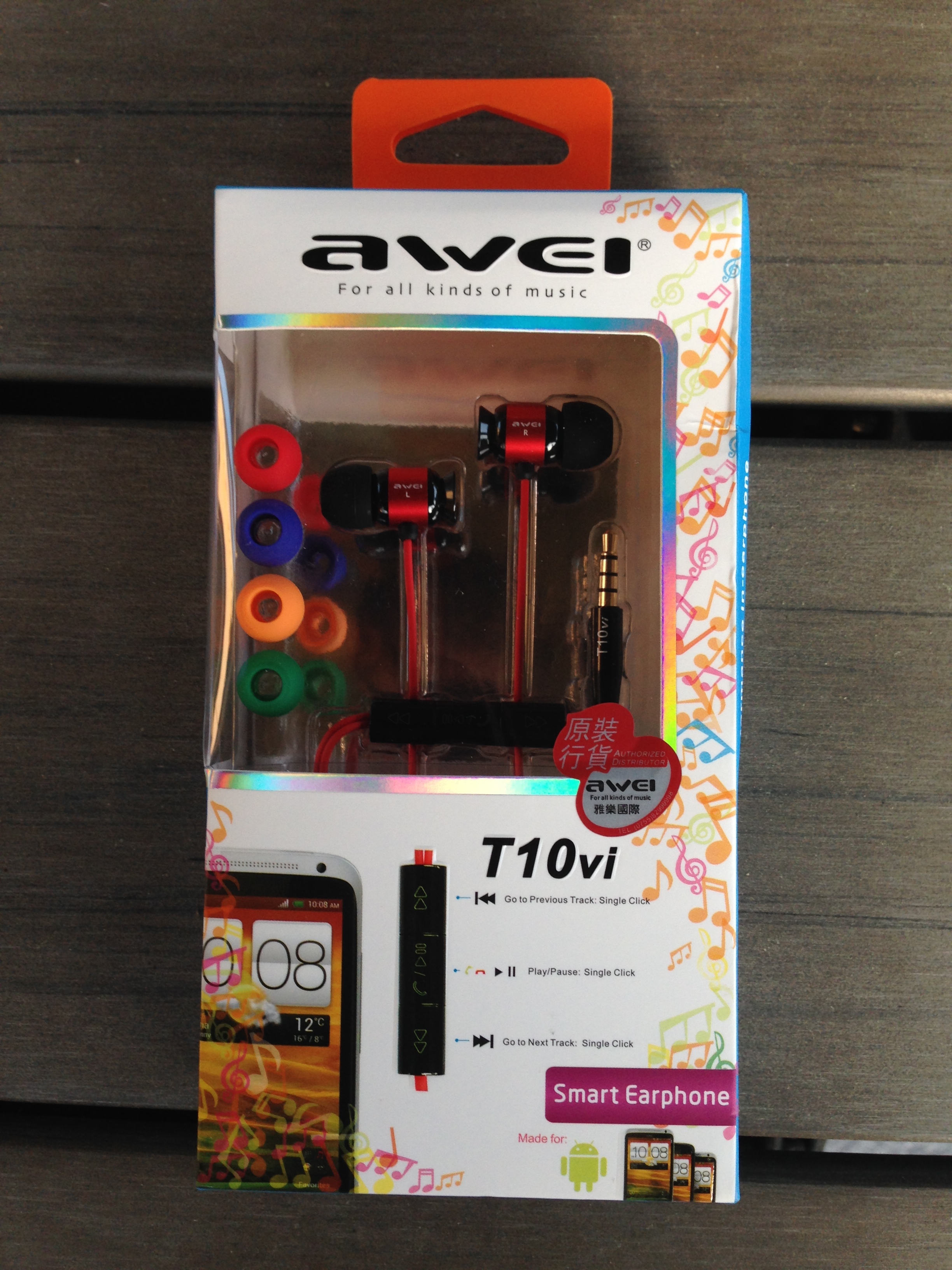 Functionalities
Besides playing music the Awei T10vi earplugs has three buttons: previous track, answer a call/pause/play and next track. The pause/play button works on every device, but on most devices the previous and next track button don't work or the device thinks it is a pause/play button. On an Android phone or tablet all the buttons function normally like the should. Because the buttons do not work on every device it is a disadvantage to the Awei T10vi.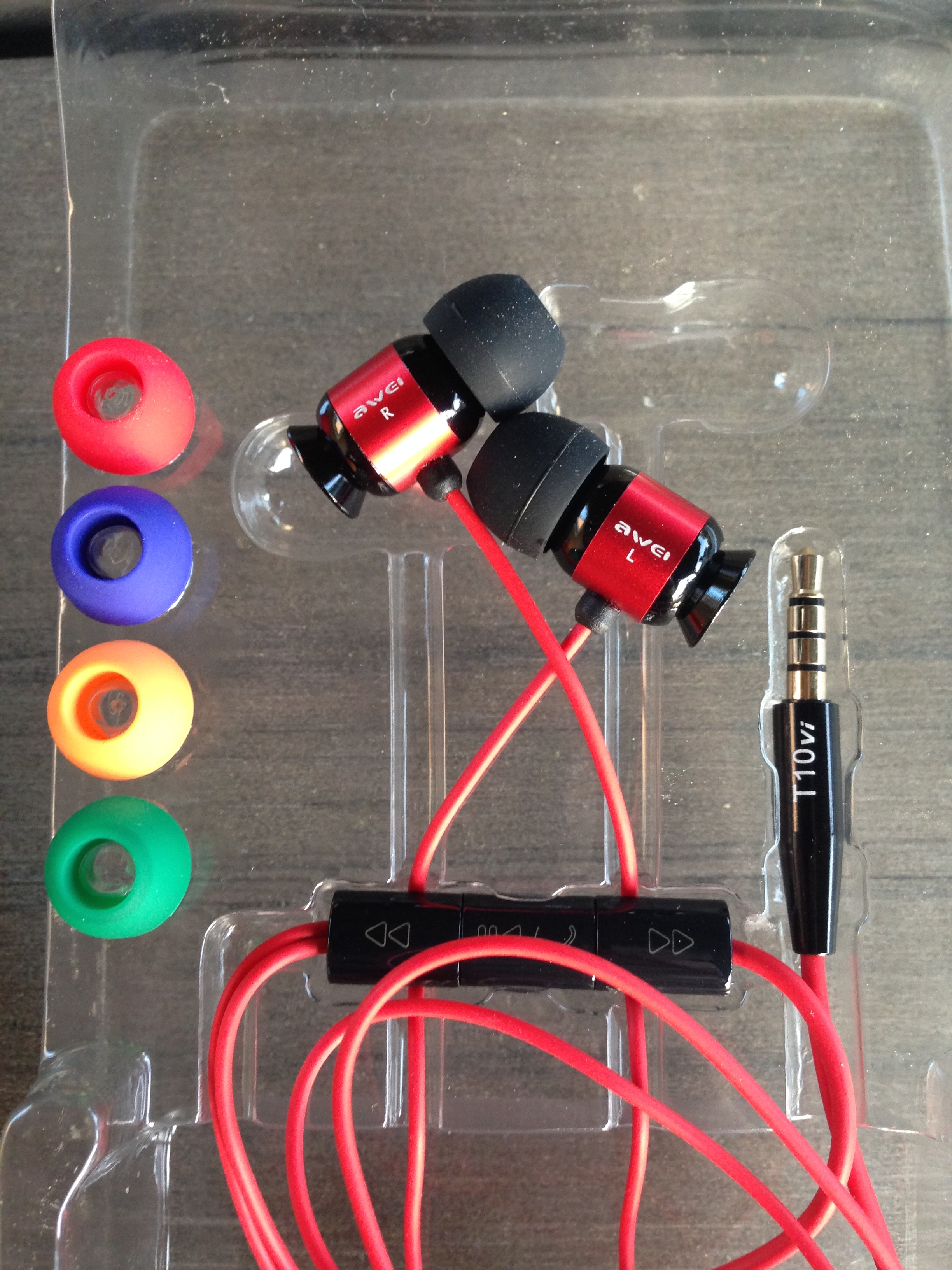 Conclusion
The price quality ratio is very good, the Awei T10vi earplugs produce a nice sound if you compare it to the price of only $9. It is also very useful that extra and different size buds are included in the package and nice that they ship in different colors!
Summary
Reviewer
Review Date
Reviewed Item
Author Rating